Need a front face for your business?
Get an Amazing Business Website
We can help you with getting a basic WordPress or Squarespace website that you can manage, update, and maintain on your own. We can provide you with the logo, content, domain, hosting, and WordPress development.
Full support from scratch to Go-Live.
Here are some of the areas that we can assist you with.
Excellent communication, rapid delivery, brilliant end product. In the top 1% of freelancers I have encountered across PPH (PeoplePerHour) and other platforms. Thank you so much, Shahbaz
Here are our team members who strive their best to provide you with the best services, solutions, and support.
Shahbaz Ahmed
Founding Director / CEO
Writer | Designer | Digital Wizard
Syed Hamza Gilani
CTO
Full-Stack Developer | REACT & NEXT JS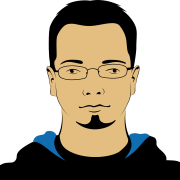 Gulbaz Ahmed
CFO
Certified Accounting and Finance Professional
Would you like to start a project with us?
Do you have a project that you want to discuss? Connect with us through Email, Phone, WhatsApp, SMS chat, or through the freelancing platforms of Upwork and PeoplePerHour.